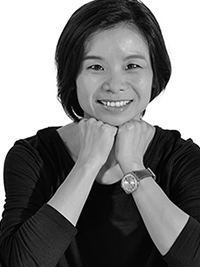 Ann lived in New York from 1995-2004. She has a background in Food Sciences & Technology, and an MBA in International Business from Baruch College, CUNY. In 1998, Ann was exposed to the dance world in New York where she started out with Ballroom Dancing, Hustle, Swing, Salsa, and Argentine Tango. She found herself the most interested in Argentine Tango, and it has become her passion ever since. Ann studied with top instructors in NYC such as Mariela Franganillo, Pablo Pugliese, Tango Mujer (Rebecca Shulman, Fabian Bongard, Valeria Solomonoff, Brigitta Winkler), Jorge Torres, Daniel & Maria Bastone, Carolina Zokalski & Diego Di Falco, Sandra Cameron, and Eva Carrozza.
Her interest in Spanish and Latin American cultures and dances brought her to Spain, Ecuador, Argentina, Dominican Republic, Cuba, and Guadeloupe to experience the music, people and their ways of living. Ann went to Buenos Aires in 2004 to pursue her passion. There she took classes with many great masters such as the legendary Mingo and Esther Pugliese, and Guillermina Quiroga. Moreover, she opened her eyes and mind to learn the Conceptual Tango Technique from the most vibrant couple at that time; Dana Frigoli & Pablo Villarosa.
Back in Thailand in late 2004, Ann continued her love of Argentine Tango and became active in Thailand's Tango community. From 2005 to 2006, she expanded her skill set by exploring the leading role with Andreas Lehrke; founder of the tangobangkok.com web site and tango teacher who started the Tango community in Bangkok. Ann also performed in various prestigious events. Now she is teaching at rumPUREE
Ann always keeps herself up to date with the Argentine Tango world. She has recently completed Gustavo Naveira and Giselle Anne's 20-hour seminar held in New York City.