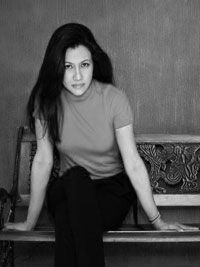 Gip got her Master Degree from Canterbury Business School, University of Kent at Canterbury, England. She started her career in Aviation Industry in Thailand. Along with her professional Career, her interests in healthy lifestyle and body weight & shape control led her to yoga world.
She started her first yoga class, "Bikram Hot Yoga" 14 years ago. After that first class, yoga has been a part of her life. Throughout her 14 years' experience of practicing yoga, she has been practicing many styles of yoga such as: Hot Yoga, Hatha Vinyasa and Yin Yang etc. she has found herself healthier, stronger and more flexible both physically and mentally than she was before. Also her total body tone up and her figure & personality improved.
She completed 200-Hour Vinyasa Yoga Teacher Training Course from Yoga Space Bangkok (registered yoga school - RYS 200 Yoga Alliance). She's so inspired by her teacher to help people. She loves to share and distribute all her great experiences to others. Her passion is to make her students leave a class with happy heart and smiles, with their own proud in their figure and personality improvement. Gip is also interested in classic ballet dance and jazz dance.