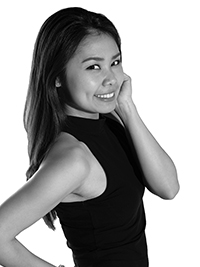 Pla grew up together with dance. She started Thai Dance when she was 4 years old, Jazz (CSTD, Australia) and Ballet (RAD, England) when she was in highschool at The College of Dramatic Arts, and Contemporary dance when she was studying at Faculty of Fine and Applied Arts of Chulalongkorn University.
Her teachers include master teachers such as Komkai Klingpakdee and Pudsadee Limsakul (Thai Dance), Sam Cheng (Ballet), and Naraphong Jarassri (Contemporary).
Pla went to teach Thai dance in the United States for one-and-a-half years in 2005 and also participated in many prestigious dance performances such as dancing for Thai royalty and cultural exchange programs.
Pla has been teaching dance for kids at international school and now at Ramkhamhaeng University. She has a graduate degree from Chulalongkorn University with a major in Cultural Management. Currently, Pla is a PHD candidate at Chulalongkorn University majoring in Thai Dance.