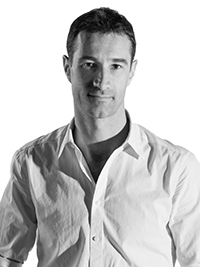 Patrice Leroy is a former professional dancer from France. He graduated from the Conservatoire de Musique et de Danse of La Rochelle, France majoring in Ballet and Contemporary dance. Patrice has been awarded top prizes at International Contemporary Dance Competitions in France and Japan and worked professionally with dance companies in Europe for over 13 years.
Patrice had a strong background in Ballet before he became passionate and specialized in Contemporary dance. Contemporary dance is a very popular dance in Europe. It allows dancers to express freedom of movement to the music.
Patrice worked with many prestigious dance companies in Europe such as Jeune Ballet de France, Paris (France), Nomades Dance Company, Vevey (Switzerland) and Philippe Trehet Dance Company, Le Havre (France). He won 1st Prize (duet) in the 6th International Contemporary Dance Competition of Paris, a Bronze medal (duet) in the 2nd Japan International Ballet & Modern Dance Competition of Nagoya, and a Special Jury Prize (duet) in the 3rd Japan International Modern Dance Competition of Nagoya.