Too (Wanwithu)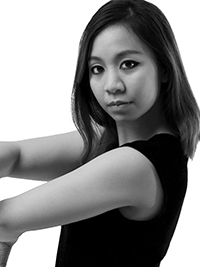 Too started ballet when she was 4 years old, and fell in love with Jazz and Spanish Dance at 9 years old. She dances classical, regional and flamenco styles of Spanish dance. In 2006, she was one of only 20 dancers in Thailand who completed Tercer Ano (Advanced level) examination with distinction from the Spanish Dance Society and has been performing in various events ever since.
Too has represented the Spanish Embassy performing Flamenco at a party organized by the International Women's Club of Thailand. She also performed at Dance the World in One Day and at the Grand Millennium Hotel for the Spanish Cuisine Festival.
Too graduated from Chulalongkorn University majoring in Economics.